Messaging takes the form of fun, lighthearted invitations to Pope Francis.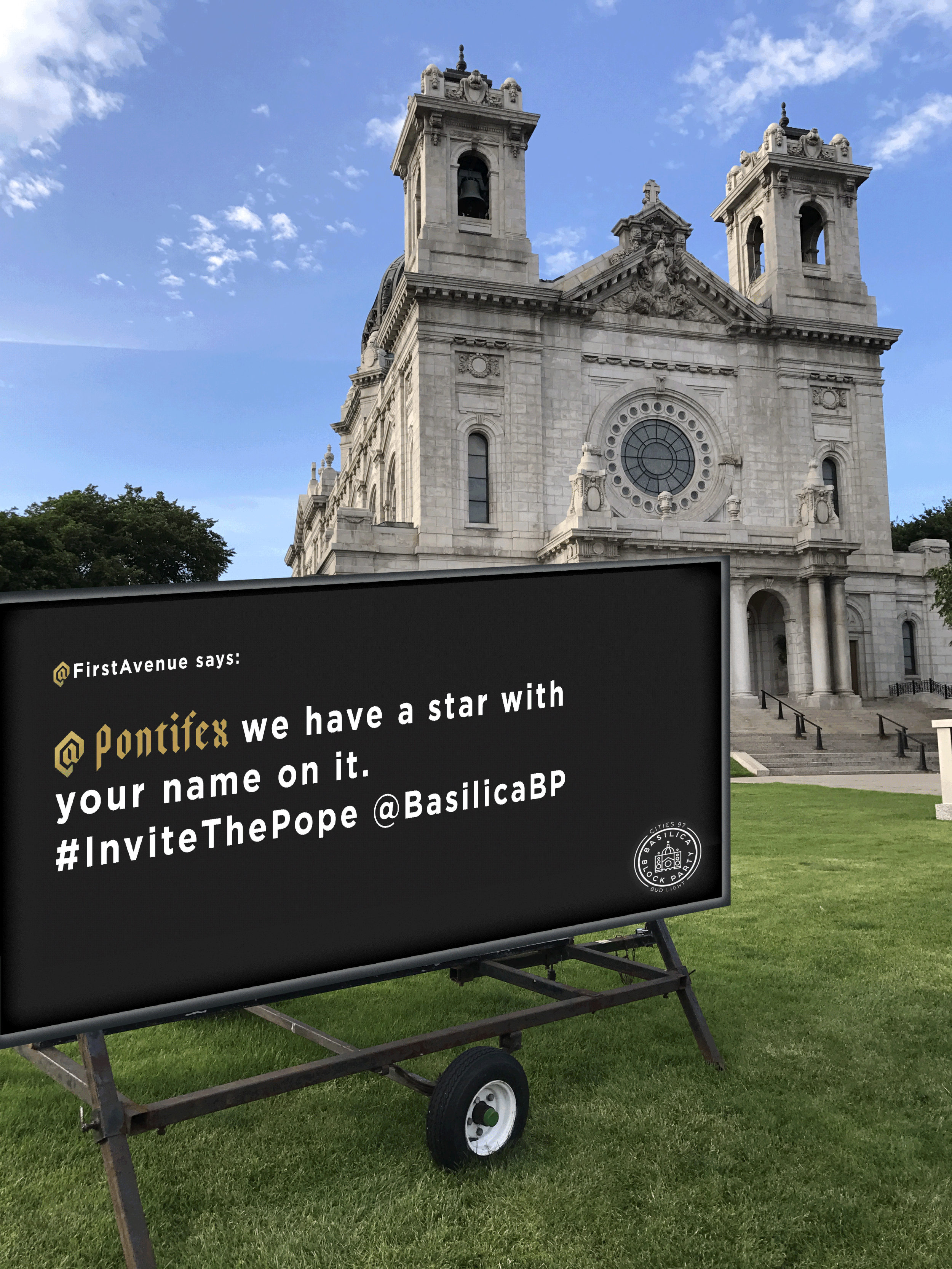 #InviteThePope gives people a chance to invite His Holiness with their own messages on social media.
Vatican Ads
We won't stop at trying to reach the Pope in Minneapolis.
Ads will be placed right outside his door as well as in "Inside The Vatican Magazine" — a publication circulated around Vatican City.
People can also interact with a mural featuring hundreds of pre-stamped invitations, soon bound for the Vatican. As invitations are removed, the band line-up is slowly revealed.
SWAG
Fans can rock out at the Basilica in style with custom swag as well as win a chance to sit in premium seating.
If Pope Francis couldn't be there in person, we'd ask him to bless the block party via live stream, making it the first-ever papally blessed music festival.