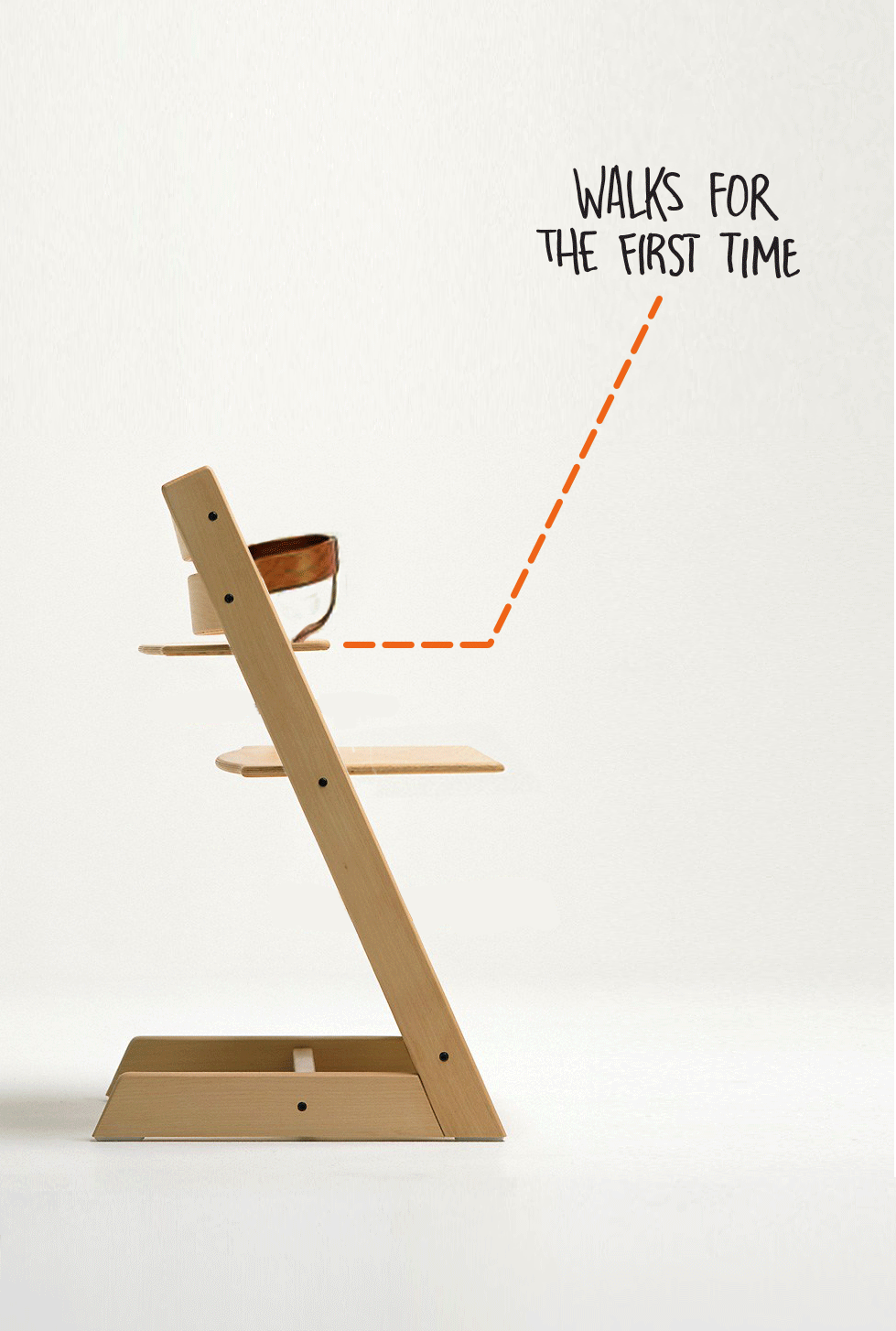 Digital Ad
As the ad plays, the chair moves through the life stages of both the chair and a child.
As users scroll through their feed, the gif will autoplay.
Application
"Tripp Trapp Through Time" is a mobile app where users can create photo montages of their children or pets as they group up. Gridlines help maintain consistency between shots, resulting in a smooth video timeline.